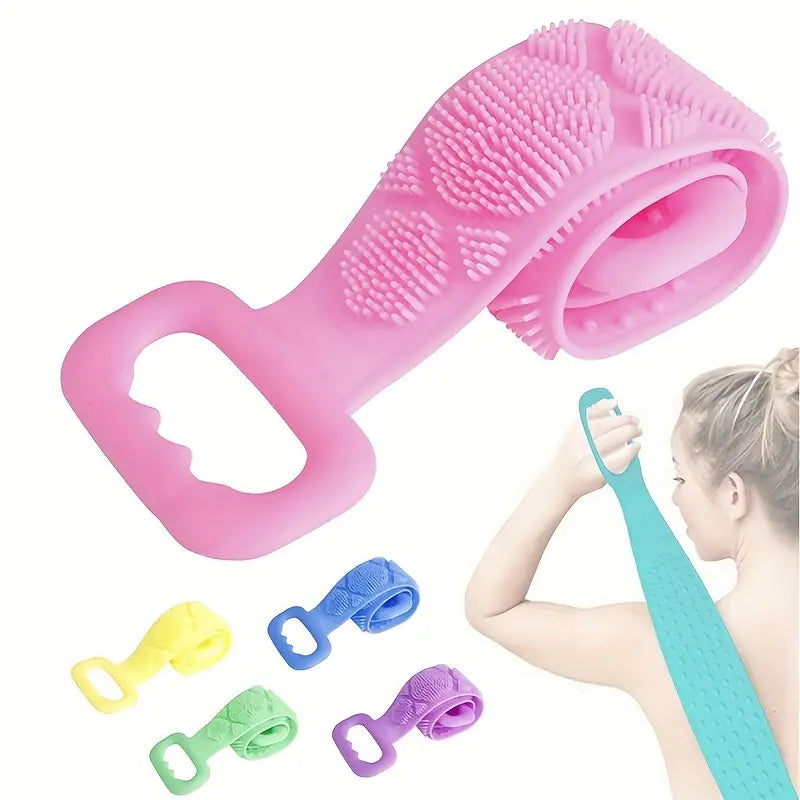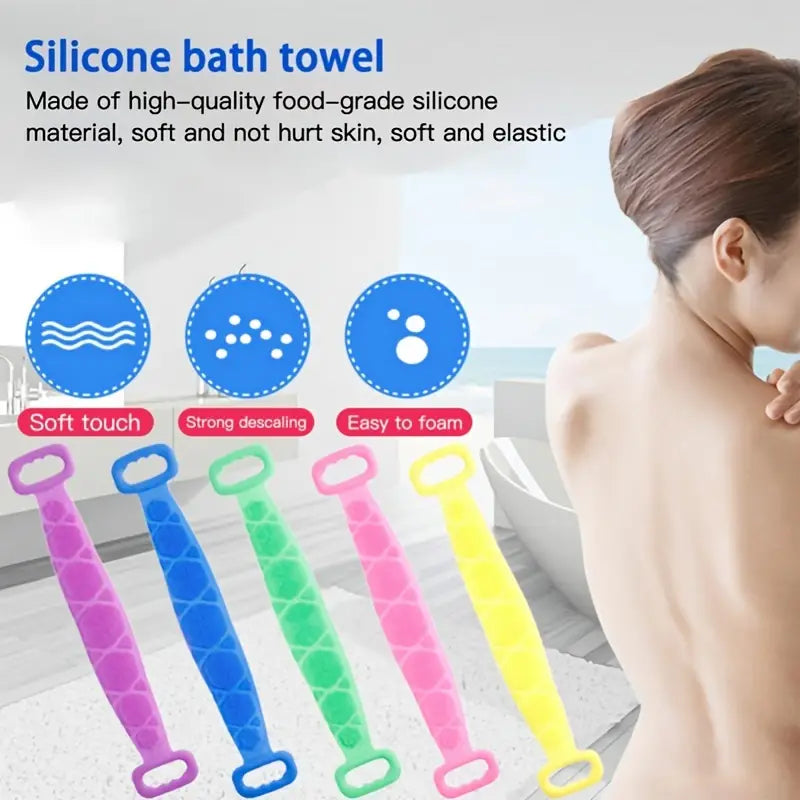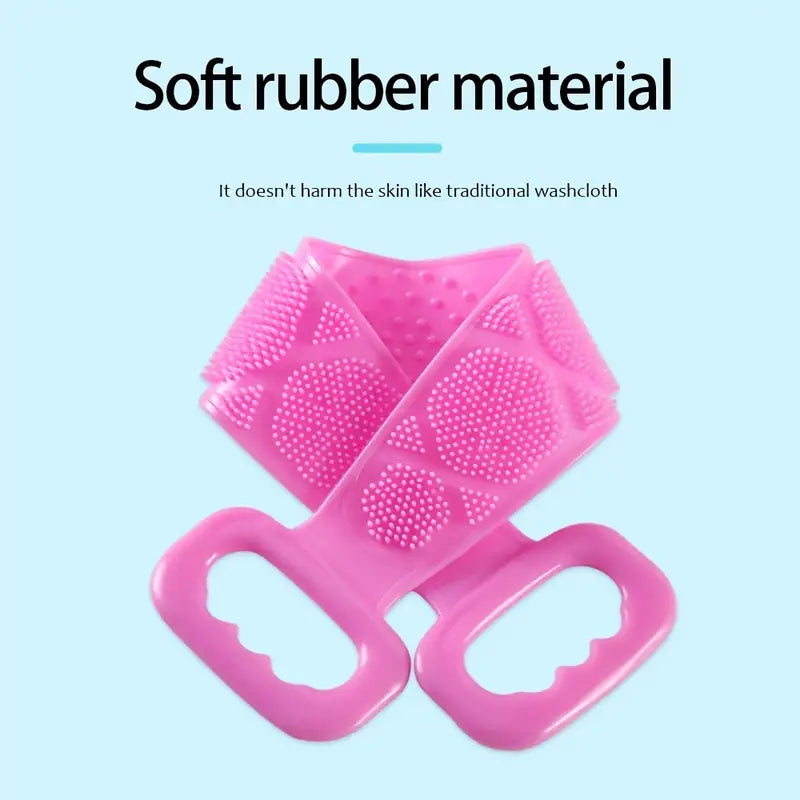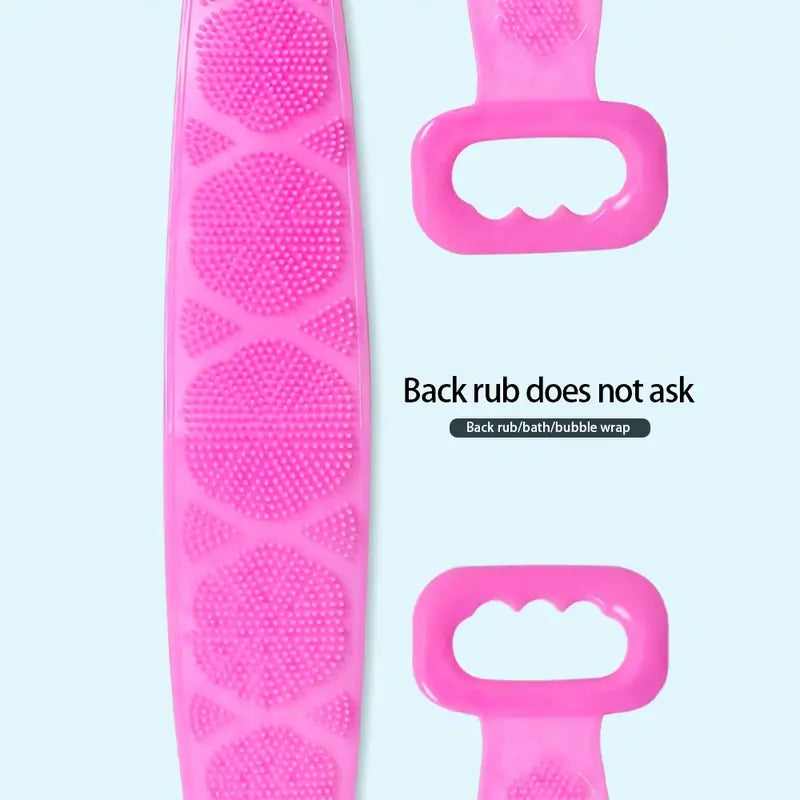 oft and Skin-friendly Double-Sided Silicone Bath Scrub Towel for Mud and Ash Removal with Body Massage
Sale price
$14.99
Regular price
$28.99
24 people are viewing this right now
oft and Skin-friendly Double-Sided Silicone Bath Scrub Towel for Mud and Ash Removal with Body Massage
Product description
Shipping & Return
The soft and skin-friendly double-sided silicone bath scrub towel is a versatile bathing accessory designed to enhance your bathing experience while effectively removing mud, ash, and other impurities from your skin. It is made from high-quality silicone material that is gentle on the skin, ensuring a comfortable and soothing bathing session.
Key features of the double-sided silicone bath scrub towel:
Double-sided design: The towel features two different textures on each side. One side has soft bristles or nodules, while the other side has slightly firmer bristles. This dual-texture design allows you to customize your bathing experience based on your preferences and needs.

Mud and ash removal: The silicone material and the bristle-like texture effectively capture and remove dirt, mud, ash, and other impurities from your skin. The gentle exfoliating action helps to unclog pores and leave your skin feeling refreshed and rejuvenated.

Skin-friendly material: The silicone used in the towel is hypoallergenic and safe for most skin types. It is non-abrasive and does not cause irritation or redness, making it suitable for sensitive skin as well.

Body massage perks: In addition to its cleansing properties, the silicone bath scrub towel also provides a gentle massage for your body. The bristle-like texture stimulates the skin and helps promote blood circulation, contributing to a relaxing and invigorating bathing experience.

Easy to use and maintain: The towel is lightweight, flexible, and easy to grip, allowing you to maneuver it comfortably during your bathing routine. It is also easy to clean and maintain. Simply rinse it with water after each use and allow it to air dry.

Durable and long-lasting: The silicone material used in the towel is durable and resilient, ensuring that it will last through numerous uses without losing its effectiveness or texture.
To use the double-sided silicone bath scrub towel:
Wet your body in the shower or bath.

Apply your preferred body wash or soap onto the towel or directly onto your skin.

Gently massage your skin using circular motions, focusing on areas that require exfoliation or deep cleansing. You can alternate between the softer and firmer sides of the towel based on your preference and the sensitivity of the area being scrubbed.

Rinse your body thoroughly to remove any soap residue and impurities.

After use, rinse the towel with water and hang it to dry.
Note: It is important to be gentle and avoid excessive scrubbing, especially if you have sensitive or delicate skin. Adjust the pressure and intensity of the scrubbing based on your comfort level.
The soft and skin-friendly double-sided silicone bath scrub towel offers a convenient and effective way to cleanse, exfoliate, and massage your skin, making it an excellent addition to your bathing routine.
Shipping cost is based on weight. Just add products to your cart and use the Shipping Calculator to see the shipping price.
We want you to be 100% satisfied with your purchase. Items can be returned or exchanged within 30 days of delivery.
Best selling collection ✨