📢 Buy 1 Baby Stroller Get 1 Stroller Fan Free🚨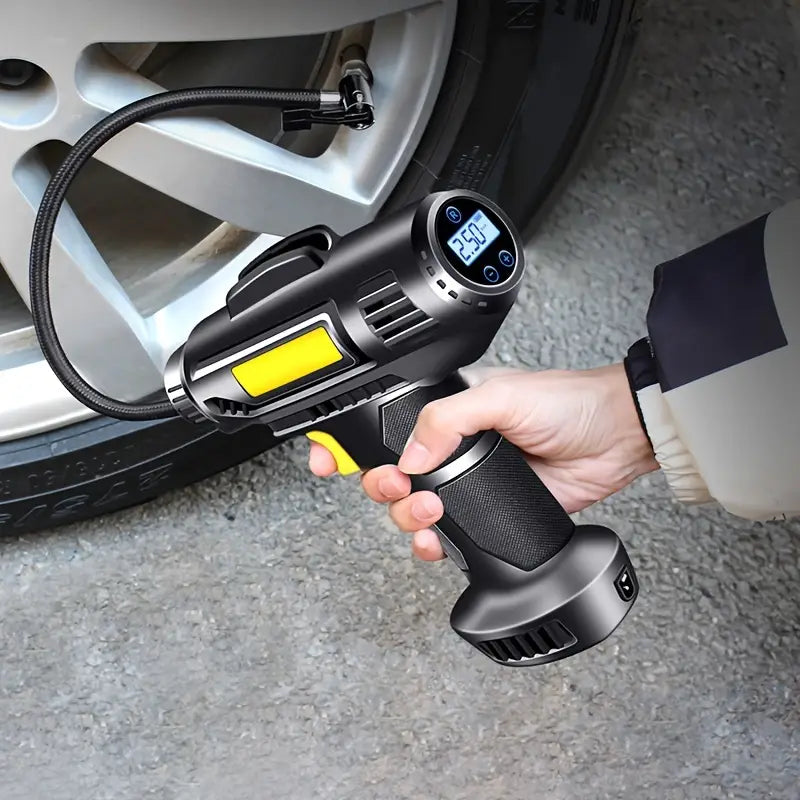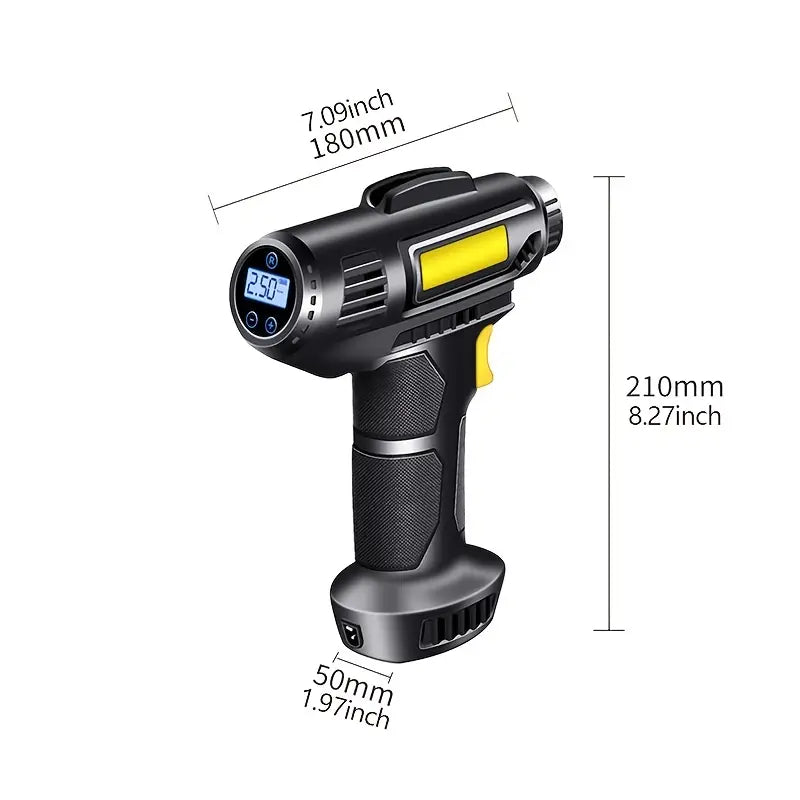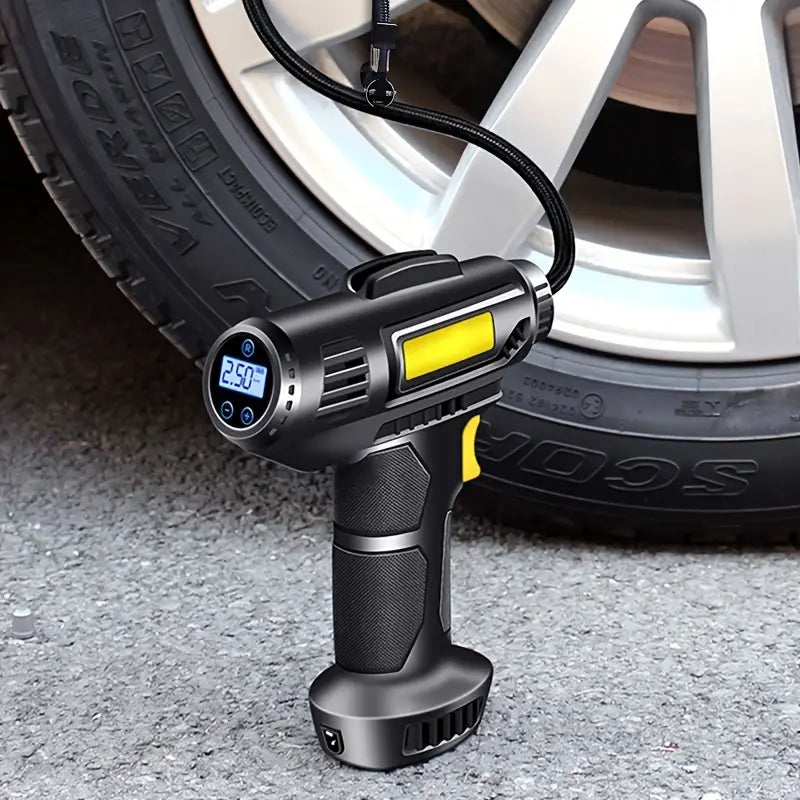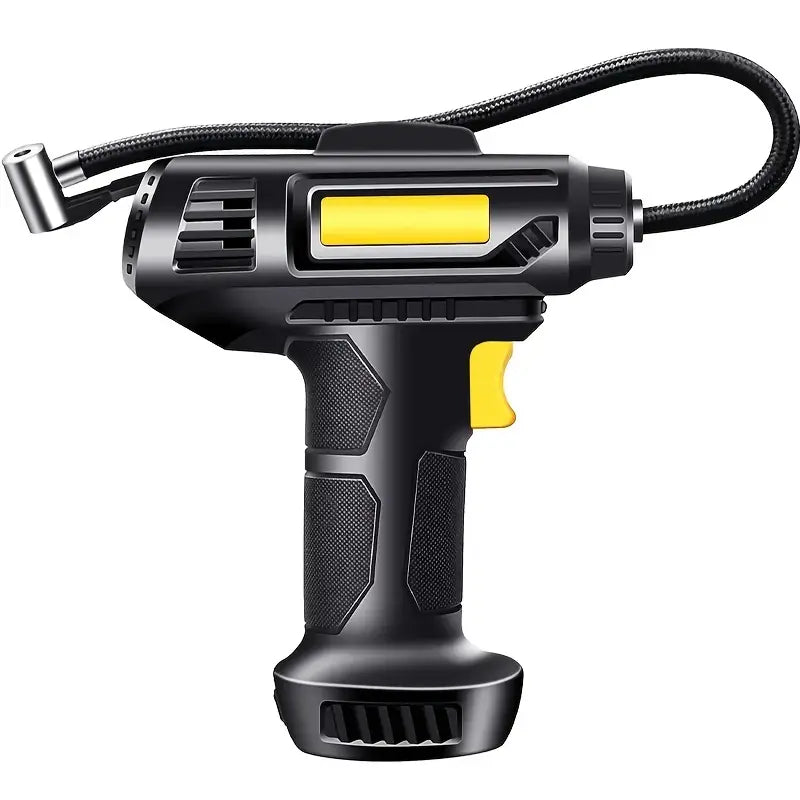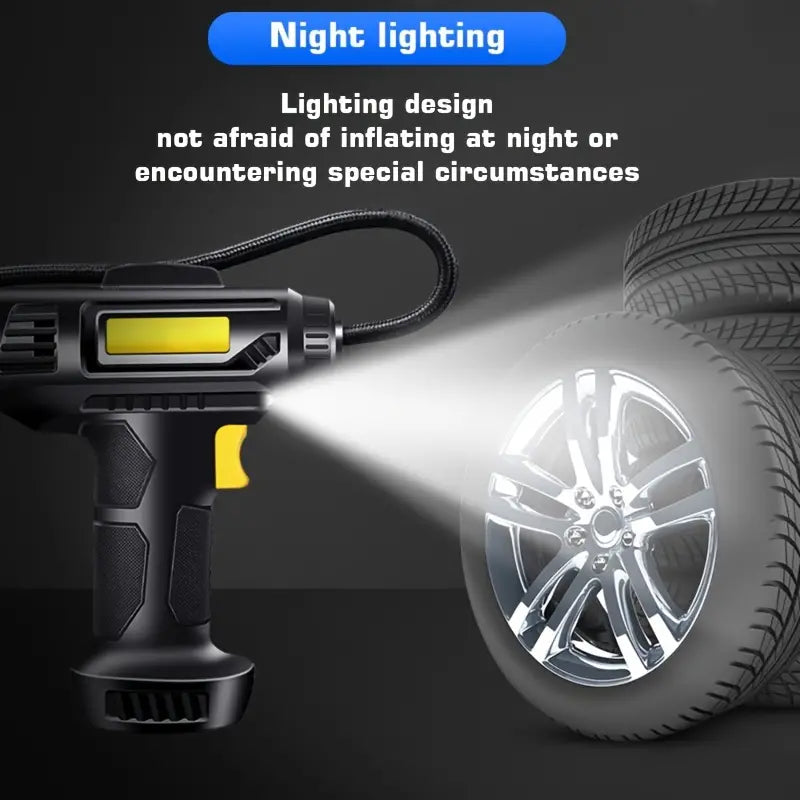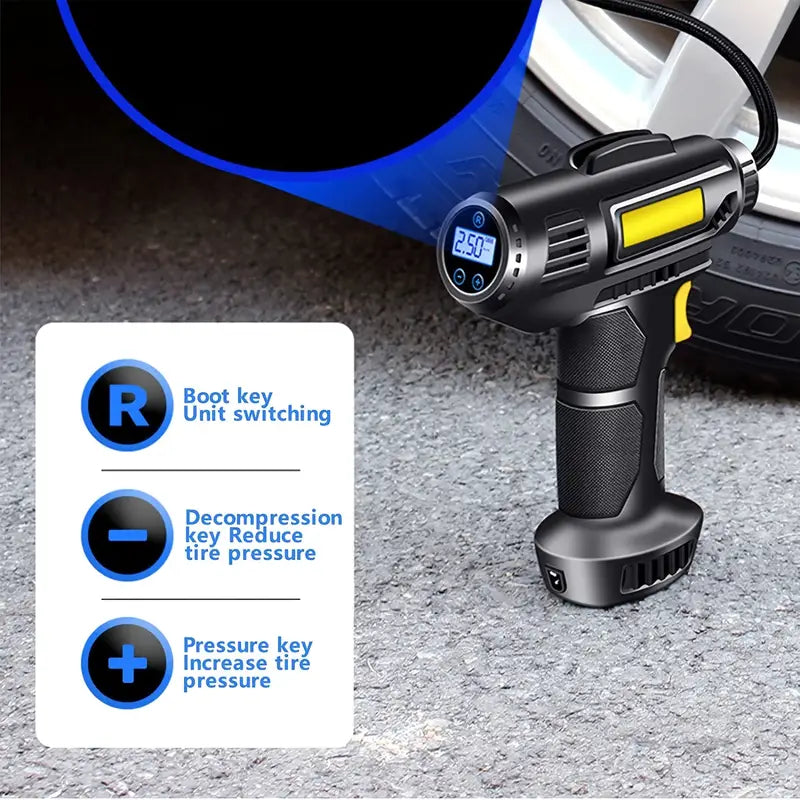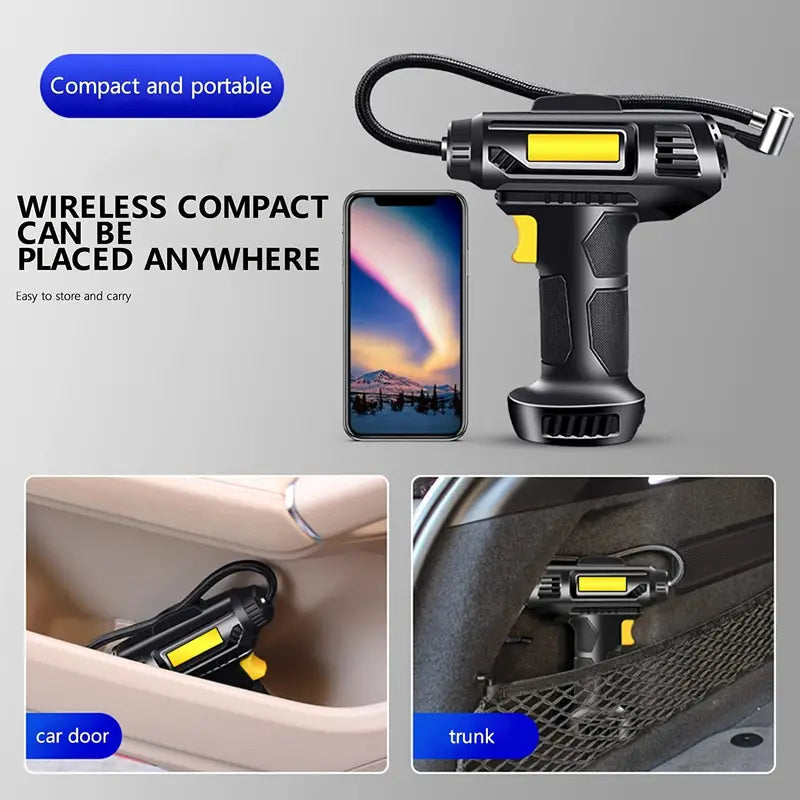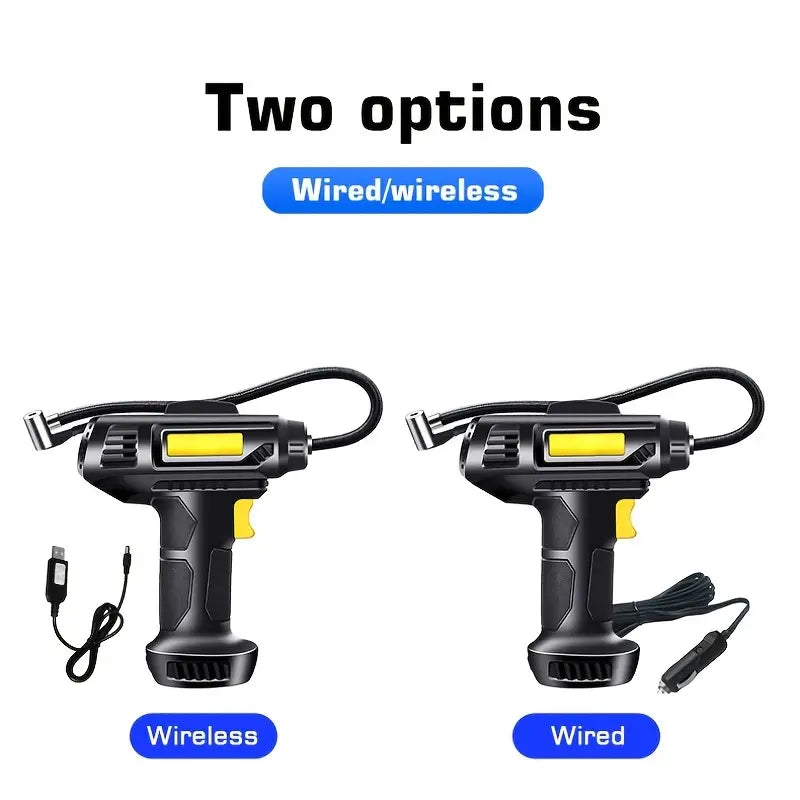 Portable Car Air Compressor
Sale price
$79.99
Regular price
$159.98
20 people are viewing this right now
Free Shipping + 50% OFF only for Today🙌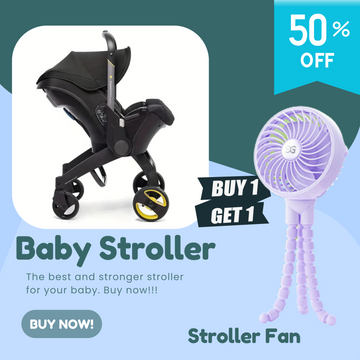 Digital Air Compressor 120W Portable Car Wired/Wireless Handheld Car Inflatable Pump Electric Automobiles Tire Inflator With LED Light

EASY TO USE&AUTO SHUT OFF:Press the inflation nozzle into the tire valve,set the pressure value required by the tire and press the switch to start inflating. The air compressor pump will automatically shut off when reaching desired tire pressure.


150PSI MAX WORKING PRESSURE:With maximum pressure 150 PSI and air flow 35L/min. It can inflate the 195/65/R15 car tire from 0 to 35psi under 5 minutes. Much more effective and faster than traditional pump. Built-in accurate tire pressure gauge.
DIGITAL DISPLAY & LED LIGHTING:Pushtek portable air compressor pump is equipped with a large high-precision and high-brightness display to help you check the tyre pressure and preset the tyre presure values. The digital tire inflator is equipped with bright, long-lasting LED lights that can be easily used even in the dark, so you can re-inflate at night or quickly see it on dark, remote country roads.
MULTI-PURPOSE:Pushtek air compressor pump has a 10ft power cord and inflatable adaptors( 4 additional nozzles) allowing to reach all tires of your car, bike, motor, ATV, compact or midsize Sedan, SUV, air mattress, inflatable boats, balls and other inflatables (BUT NOT SUPPORT TRUCK OR MOTOR LORRY).
The hazards of low tire pressure
The friction coefficient with the road will increase, and the fuel consumption will rise The friction between the tire and the ground increases exponentially, the tire temperature rises sharply, the tire becomes soft
, the strength decreases sharply, the vehicle travels at high speed, it may lead to a flat tire Too low tire pressure will increase the deformation of the tire body,
crack the tire side easily, and produce flexion movement, resulting in excessive heating, promoting rubber aging, cord layer fatigue, cord break, but also increase the tire ground area, accelerate shoulder wear.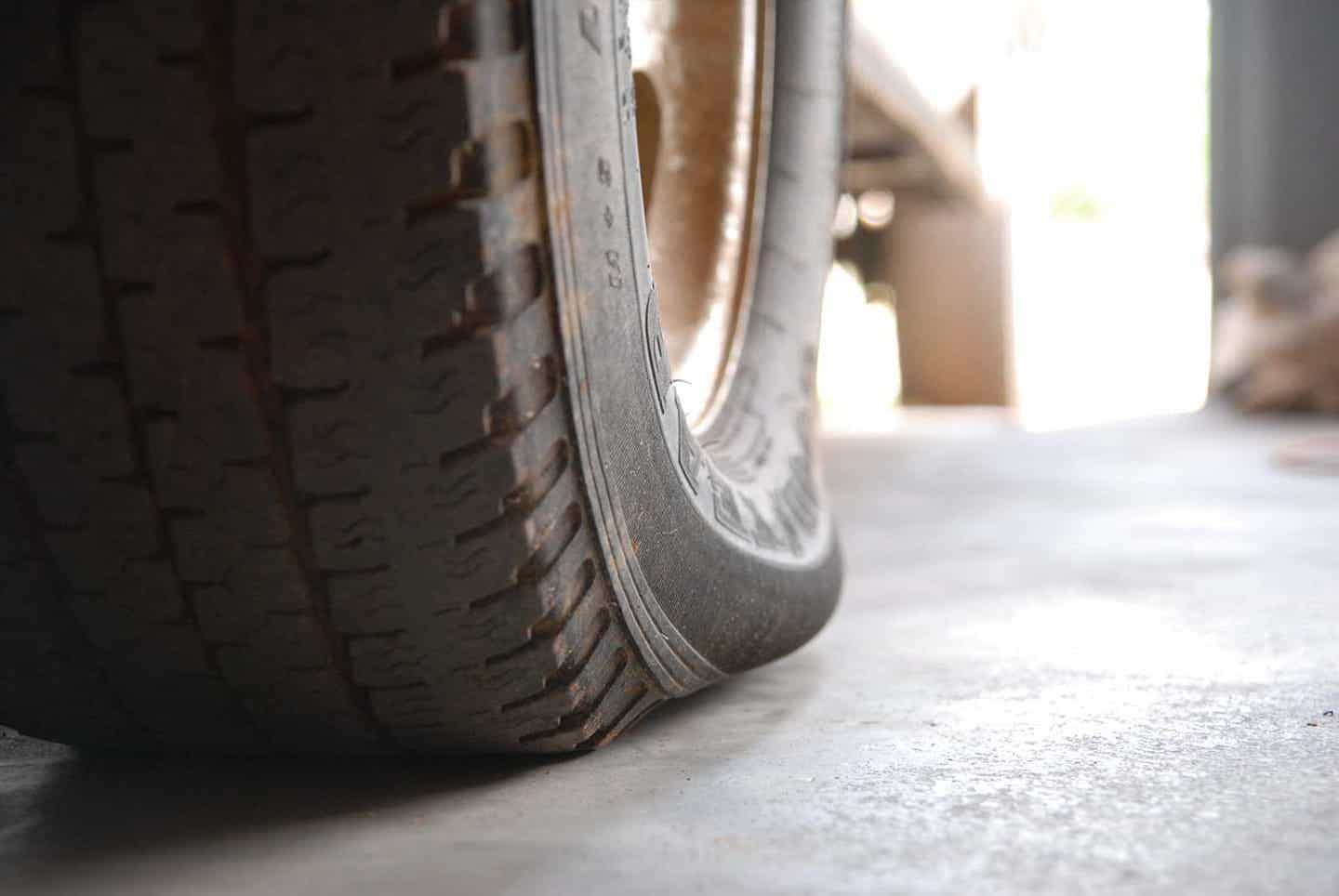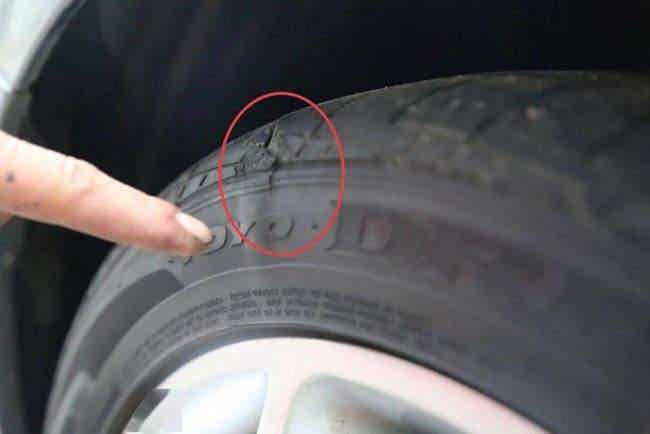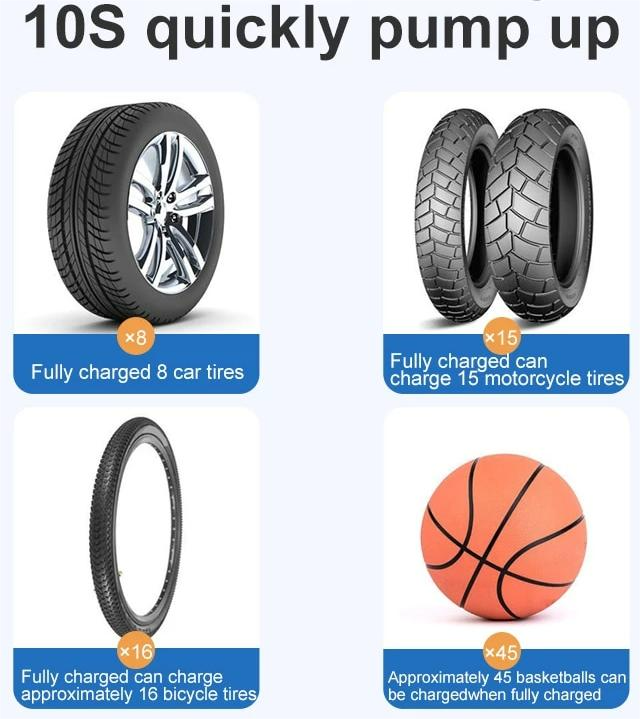 Portable Car Air Compressor
Best selling collection ✨